Whether it's glasses for everyday wear or fashionable sunglasses, protecting them is crucial. And to combine this protection with a unique personality, the "Custom Glasses Pouch" is your ideal choice. This article explains how to protect your vision tools while showcasing your unique style with a custom glasses bag.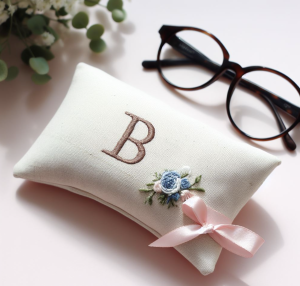 Why choose custom glasses bags?
Making your glasses stand out is easy with personalized glasses bags. These bags can be made to fit your preferences and requirements specifically, ensuring that your glasses are well-protected while still showcasing your unique style. Additionally, personalized glasses bags make a considerate and shrewd gift that is appropriate for both personal and professional occasions.
Personalized design
Unlike traditional glasses bags, custom glasses bags offer endless possibilities. You can choose your favorite colors, patterns, materials and sizes to suit your needs. Whether it's a classic solid color, a trendy pattern, or a personalized print, it's entirely up to you. This way, your glasses bag will become a unique item that complements your personality.
Materials and protection
Custom Glasses Pouch are typically made from high-quality materials, such as microfiber fabric, which is not only soft but also has excellent cleaning and scratch-resistant properties, ensuring your glasses always stay clear and safe. A custom glasses bag is not only a fashion accessory, it is also the best protector of your precious glasses.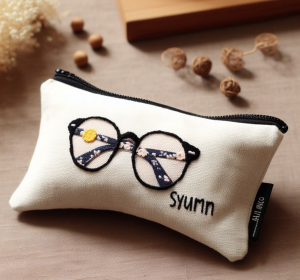 Business use
If you are an eyewear retailer or brand owner, custom eyeglass bags are also a great way to increase brand awareness and customer loyalty. You can print your company logo, slogan or special message on these bags, making them a promotional tool and gift item while sending a message of high quality and customer care.
Summarize:
"Custom Glasses Pouch" not only protects your glasses, but also adds to your personality and brand. Whether you are an individual consumer or a business owner, this custom glasses bag can meet your needs. Choose a custom glasses bag to add personality to your glasses while keeping them safe and protected.
If you are interested in our Custom Glasses Pouch, feel free to browse our website and explore the various personalization options to make your glasses unique.