How you display and safeguard these lovely items is vital when it comes to jewelry. In this area, the "Drawstring Jewelry Strap" is a novel product that has garnered considerable interest. This distinctive strap enhances the elegance of your jewelry while also offering a safe place to keep it.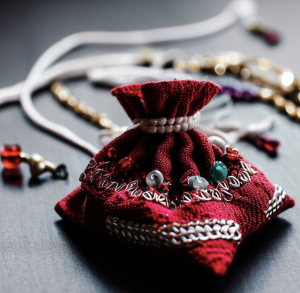 The "Drawstring Jewelry Strap" is an effective tool that enables you to more effectively organize and show your jewelry. Some of the salient characteristics of this sling include:
The cordless jewelry sling's adjustable cord strap allows it to readily fit jewelry of all sizes and shapes while providing safety protection. They securely hold valuables and guard against nicks and scratches while in storage and transit.
Easy to carry: this sling is perfect for traveling or business trips. you can securely place your jewelry in the sling and easily carry them into your luggage or handbag without worrying about confusion or mixing.
Display effect: full-cord jewelry suspenders have a sophisticated look that enhances the look of your jewelry. when you hang jewelry straps on a display stand or shelf, they instantly catch the customer's eye and make your products more attractive.
Personalized choice: you can choose cordless jewelry straps in different colors, materials, and designs to match your brand style or product collection. this gives you personalization options to make your products stand out.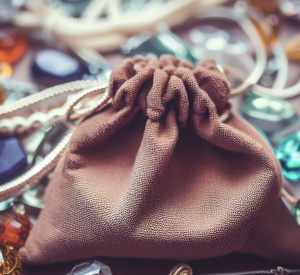 Customize your drawstring jewelry strap: full string jewelry strap
To ensure your jewelry stands out, you may also consider custom-made cordless jewelry straps. customization options include:
Brand logo and name: print your brand logo and name on the sling to increase brand awareness.
Color and material: choose the color and material of your strap to match your jewelry style.
Size: choose the appropriate sling size based on the size and shape of your product.
Additional features: consider whether you need to add additional features, such as zipper pockets or internal barriers, to further enhance the security and display of your jewelry.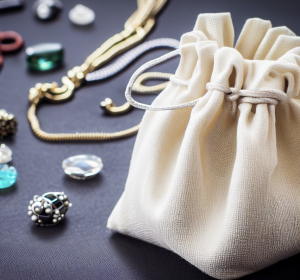 All in all, the " Drawstring Jewelry Strap " is an excellent product that not only helps protect and display your jewelry, but also increases brand awareness and product appeal. by customizing your strap, you can perfectly blend it with your brand and make your jewelry stand out in the market. don't overlook this valuable tool that will bring more success and customer satisfaction to your jewelry business.on our website you can find a wide range of high quality jewelry bags to suit your needs. whether for daily use or as a gift, it will provide the perfect solution for your jewelry care.