In today's society, glasses have become an integral part of many people's daily lives. Whether it's myopia glasses, sunglasses or goggles, keeping them clean and transparent is crucial to our visual experience. However, under certain environmental conditions, glasses are prone to fogging, which can interfere with our vision and comfort. To solve this problem, we have introduced an innovative product – Anti Fog Glasses Cloth.
What is Anti Fog Glasses Cloth?
Anti Fog Glasses Cloth is a specially designed cleaning textile product designed to provide clear, fog-free vision for your glasses. It uses advanced materials and technology and has the following key features:
1. Anti-fog effect: The unique fiber structure of Anti Fog Glasses Cloth can effectively prevent fog on the spectacle lenses, ensuring that you can maintain clear vision in a variety of environmental conditions.
2. Cleaning performance: In addition to its anti-fog function, this cleaning cloth can effectively remove dirt, fingerprints and oil stains, making your glasses look like new.
3. Soft and durable: Anti Fog Glasses Cloth is not only soft, but also very durable. You can use it over and over again without worrying about its quality deteriorating.
4. Portable design: This cleaning cloth is lightweight and easy to carry, and can be placed in your pocket, purse or glasses case at any time, making it easy to carry with you for use when needed.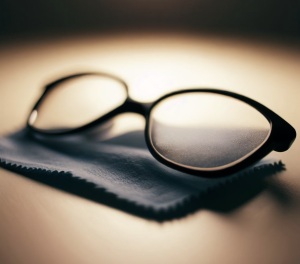 How to use Anti Fog Glasses Cloth?
Using Anti Fog Glasses Cloth is easy:
1. Cleaning: First, make sure there is no visible dust or dirt on your glasses. If there is, shake the glasses gently or use an air blaster to blow the dust away.
2. Fold: Fold the Anti Fog Glasses Cloth into a suitable size so that it is easy to hold.
3. Cleaning: Gently wipe the lens surface of your glasses to remove any fog, dirt or fingerprints. Use even pressure and avoid over-wiping to prevent scratching the lenses.
4. Restore clarity: You will be surprised to find that the fog quickly disappears, leaving a clear view.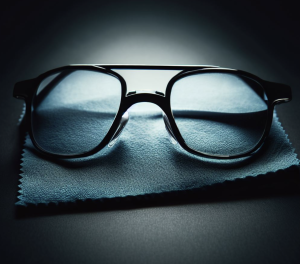 Why Choose Anti Fog Glasses Cloth?
Anti Fog Glasses Cloth not only provides clear vision but also increases the lifespan of your glasses. You no longer need to frequently take off your glasses to clean them, and you don't have to worry about obstructed vision in wet or cold weather. It's ideal for maintaining eyeglasses clean, allowing you to enjoy a premium visual experience anytime, anywhere.
All in all, Anti Fog Glasses Cloth is a revolutionary product that provides eyewear users with a new cleaning and anti-fog solution. Whether you wear myopia glasses, sunglasses or goggles, it can help you maintain clear vision and improve comfort, allowing you to see better anytime, anywhere. Choose clarity, comfort and convenience when you choose Anti Fog Glasses Cloth.