Today's consumers are becoming more and more conscious of environmental issues, and they are paying close attention to products' material choices and environmental performance. Cleaning your glasses is a regular necessity, and leading a green life includes using cleaning cloths made of biodegradable materials.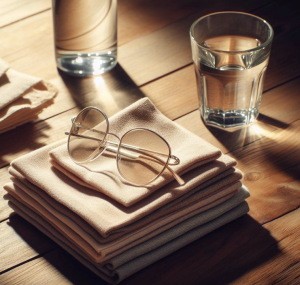 The eco-friendly characteristics of cleaning cloths
Biodegradable cleaning cloths that are beneficial to the environment have emerged as a breakthrough in the glasses cleaning market, as environmental consciousness grows. Because it is composed of eco-friendly materials, this type of cleaning cloth not only satisfies modern standards for sustainable development and environmental preservation, but also has a good cleaning performance.
Cleaning cloth features and benefits
Cleaning cloths made of biodegradable materials have a similar cleaning effect to traditional cleaning cloths, but they can decompose naturally after use. It's soft, highly absorbent and effectively removes stains, dust and fingerprints from the surface of your glasses without leaving any fibrous residue. What's more, this cleaning cloth is environmentally friendly, reducing negative impact on the earth.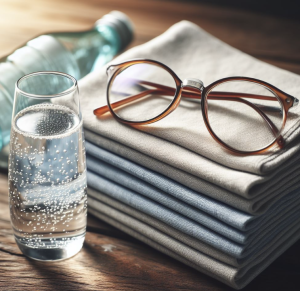 Product selection from our independent site
On our independent site, we offer a wide range of environmentally friendly cleaning cloths, including a range of cleaning cloths made from biodegradable materials. Not only that, our product line covers various sizes and types of cleaning cloths to meet the needs of different users. Whether you're looking for small portable cleaning cloths or large household cleaning cloths, we have a wide selection to choose from.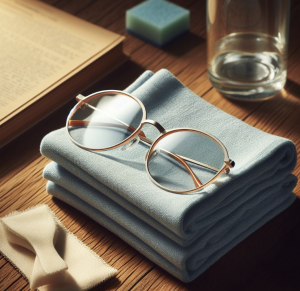 Environmental protection and green living
Using eco-friendly cleaning cloths made from biodegradable materials not only helps protect your glasses, it also helps protect the planet. Choosing an eco-friendly cleaning cloth is a positive contribution you make to promoting a green lifestyle. Our products not only focus on cleaning effect, but also on environmental friendliness.
As people's attention to environmental protection continues to increase, environmentally friendly cleaning cloths made of degradable materials have become one of the popular products in the market. Our independent website provides you with a rich product selection and is committed to meeting your needs. Choose environmentally friendly cleaning cloth and let us contribute to creating a better green earth.