In today's environmentally conscious society, environmentally friendly polishing cloths are highly regarded as a multi-functional cleaning tool. In addition to wiping your glasses, it can also give your jewelry a new shin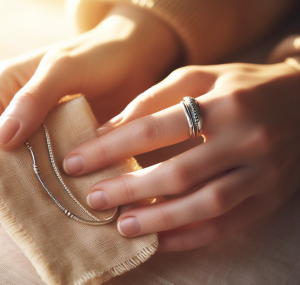 e.
Glasses Cleaning: Environmentally friendly polishing cloth uses fine fiber material to clean glasses gently and efficiently. Whether it's everyday lens stains or fingerprints, it wipes clean quickly to ensure your vision is clear and unobstructed. Compared to fiber cloth, it leaves no lint or marks on the lenses.
Jewelry Polishing: Not just for glasses, this polishing cloth can gently and thoroughly clean all types of jewelry. Its soft texture makes it ideal for polishing the surface of diamonds, gold, silver and even gemstones. After wiping, your jewelry will look like new with a dazzling shine.
Versatile Use: Our eco-friendly polishing cloths are not limited to cleaning and polishing eyewear and jewelry. It is also suitable for cleaning sensitive surfaces such as optical lenses and photographic equipment lenses. This versatility makes it a must-have cleaning tool for both home and professional settings.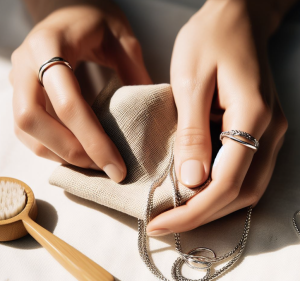 More Cleaning Products: In addition to eco-friendly polishing cloths, our stand-alone stations offer a variety of eco-friendly cleaning products. From multi-purpose antibacterial cleaning wipes to eco-friendly home cleaning kits, our products cover a variety of areas, giving you more choices to make cleaning easier and more efficient.
Environmentally friendly and sustainable: Our eco-friendly polishing cloths are made of eco-friendly materials and can be used over and over again, thus reducing the negative impact on the environment. By choosing our products, you not only get superior cleaning results, but you also do your part for the planet.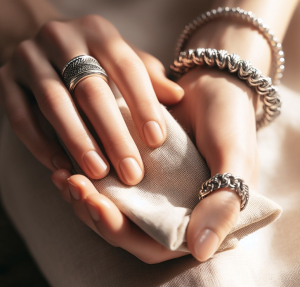 The environmentally friendly polishing cloth is a multi-purpose cleaning tool that goes beyond cleaning glasses. It's an excellent choice whether you're polishing glasses, jewelry, or other items. At the same time, our independent stations also provide more cleaning products to meet your cleaning needs in various areas.