Whether for daily wear or special occasions, clear vision is crucial to our lives. And for those who wear glasses, keeping their lenses clean and clear is an indispensable task. Here, we'll take a look at some excellent eyeglass cleaning accessories to ensure your vision is always crystal clear.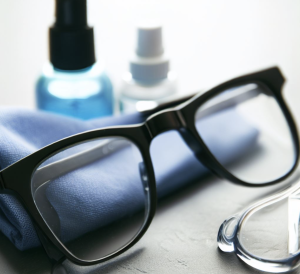 Microfiber eyeglass cleaning wipes are one of the star products among eyeglass cleaning accessories. This fine-fiber cloth has excellent absorbency and stain removal properties, easily removing stains, fingerprints and oil from lenses without leaving any marks or scratches. This cleaning wipe is not only suitable for glasses, but can also be used to clean various glass surfaces such as mobile phones, tablets, and camera lenses.
2. Glasses cleaning solution
Eyeglass cleaning fluid is another essential eyeglass cleaning accessory. Used with cleaning wipes, the cleaning solution can easily remove dirt and keep your glasses clean and hygienic. Make sure to choose an alcohol-free, ketone-free, and ammonia-free formula to avoid damaging the lens coating.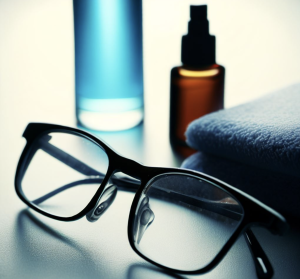 3. Cleaning tool set
If you want more comprehensive eyewear maintenance, consider purchasing a cleaning tool set. These sets usually include cleaning wipes, cleaning fluid, small brushes, blowers and other tools to meet your different cleaning needs. The cleaning tool set is suitable for all types of glasses, from myopia glasses to sunglasses.
4. Personalized printing
If you want to use your eyeglass cleaning accessories for promotional events or gift giving, personalized printing is a great option. You can print your own logo, slogan or contact information on the cleaning wipes, which not only helps you increase brand awareness but also provides a practical gift to your customers.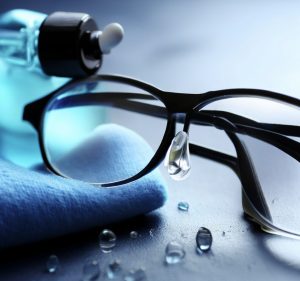 All in all, it's crucial to choose the right eyeglass cleaning accessory for you. Whether you are an individual user or a business, cleaning accessories ensure your glasses stay clean and provide clear vision. On our website you can find a wide range of high-quality eyeglass cleaning accessories to suit your needs. Whether for daily use or as a gift, it will provide the perfect solution for your eyeglass care.