The Best Fix for Sparkling Accessories: Shine Bright with Our Silver Jewelry Polishing Cloth!
Are you fed up with watching your lovely silver jewelry tarnish over time? Do you yearn for the gorgeous, bright sheen that first drew you to your favorite pieces? Look nowhere else! Presenting our extraordinary Silver Jewelry Polishing Cloth, the best way to bring back the glimmer and grace of your prized accessories.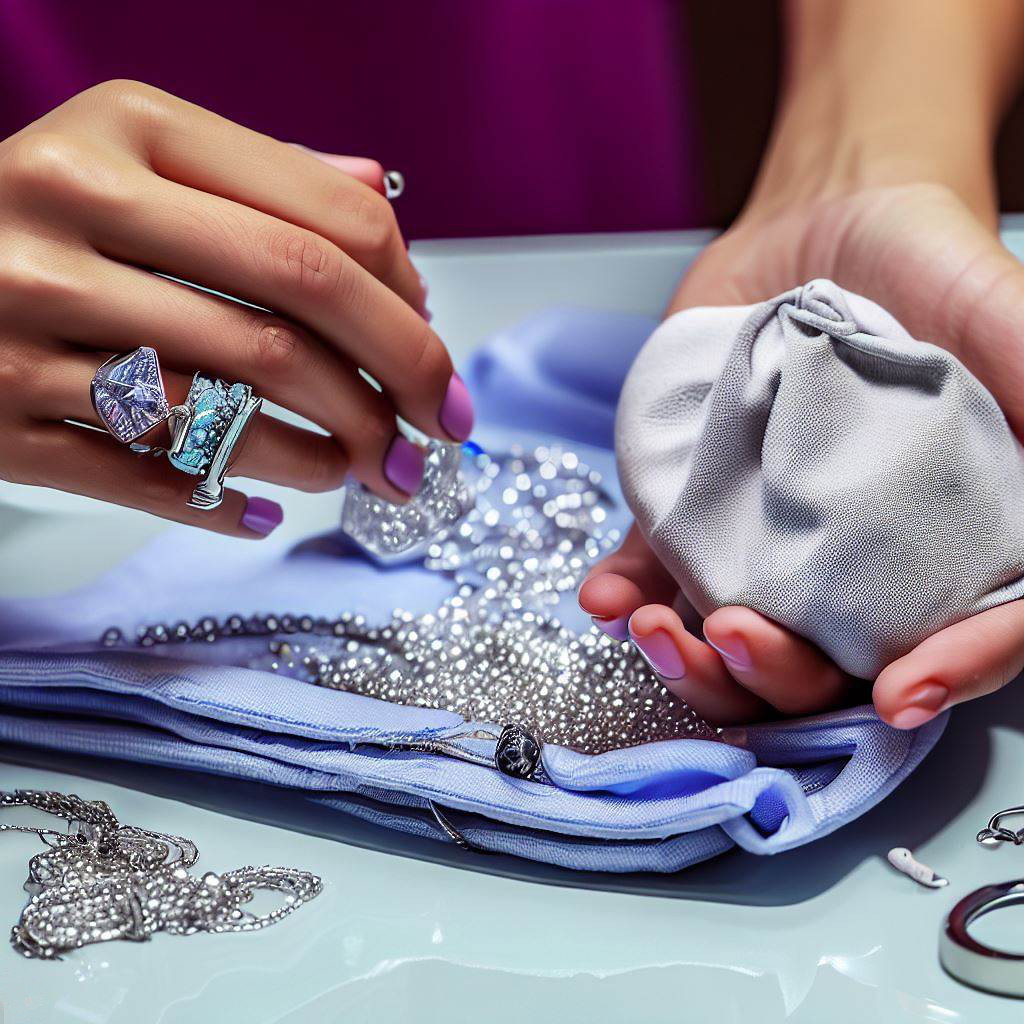 Silver jewelry is renowned for its timeless beauty and adaptability, but with time, exposure to the environment and regular use can cause it to tarnish and dull. Do not worry, though; our specially created polishing cloth will revitalize your jewelry collection and restore the sheen that previously made heads turn.
What distinguishes our Silver Jewelry Polishing Cloth from the competition? Let us explain:
Unmatched Quality: Carefully crafted from quality microfibre, our polishing cloth is kind to the delicate surfaces of your jewelry. Without inflicting any scratches or abrasions, it successfully removes tarnish, dirt, and fingerprints, guaranteeing that your silver jewelry will always be perfect.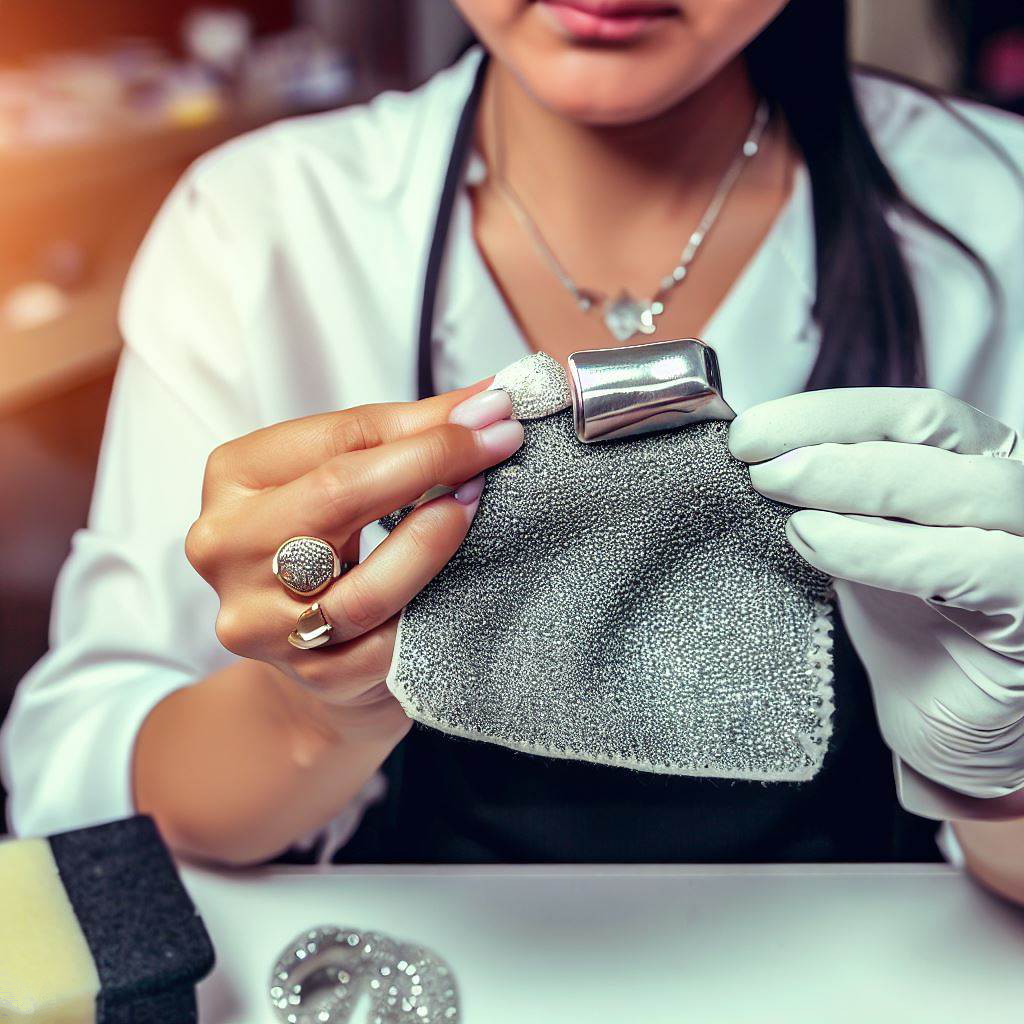 It should be simple and convenient to polish your priceless equipment. Our cloth makes the procedure hassle-free and exceedingly simple to use. Simply brush the cloth over the jewelry to remove any tarnish or dullness, then observe it disappear before your very eyes. It's a quick and effective technique to restore your silver jewelry's brilliance.
Versatile Use: Our polishing cloth can be used on items other than silver jewelry. Additionally, it works well for cleaning and polishing a variety of metals, including brass, gold, platinum, and more. Our cloth will make sure that your jewelry, including your earrings, necklaces, rings, cutlery, and decorative objects, shines brightly and seems brand new.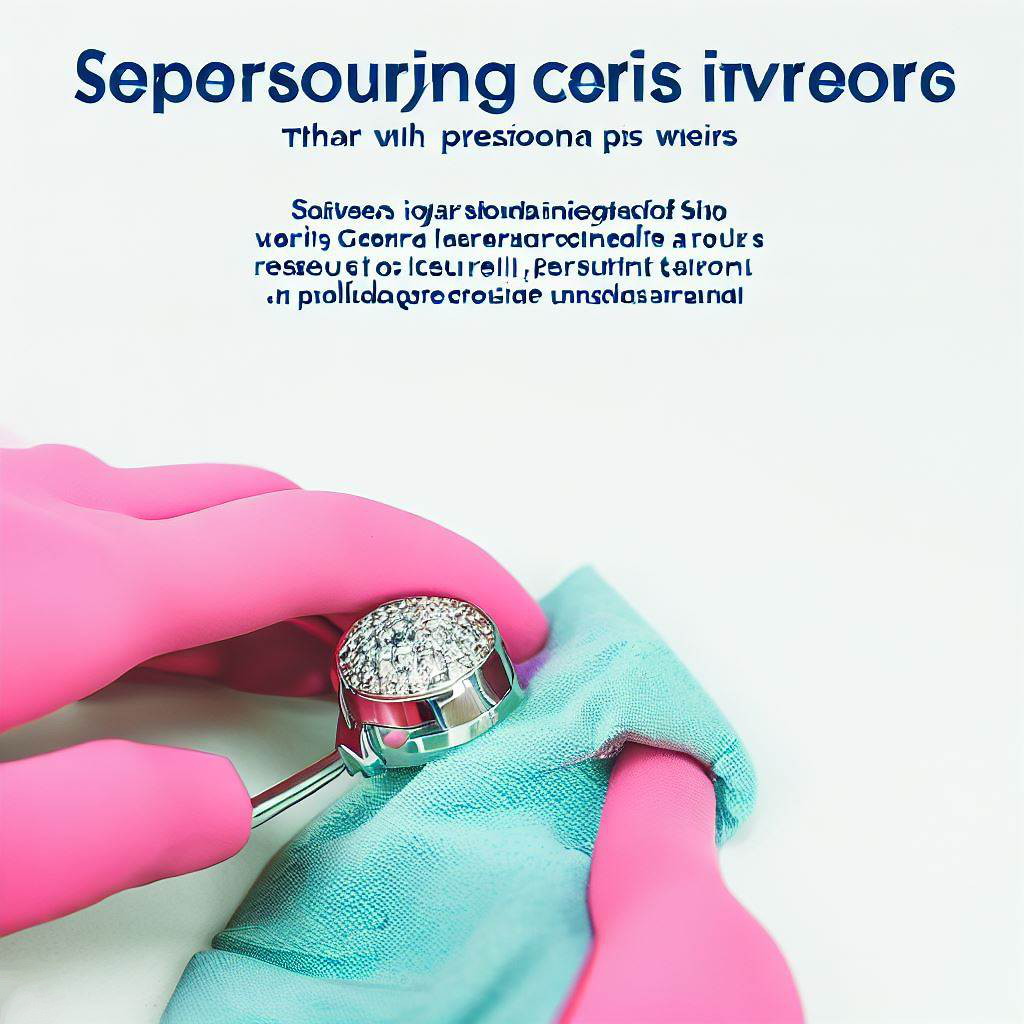 Performance that lasts a long time: We appreciate how important quality and toughness are. Our Silver Jewelry Polishing Cloth was created with durability in mind because of this. Any jewelry fan would be wise to invest in it because it can be used again and still performs admirably while cleaning.
Portable and travel-friendly: Our polishing cloth's small size makes it ideal for use while traveling. It conveniently fits in your luggage or handbag so you can keep your jewelry looking gorgeous wherever you go. Never again stress about wearing boring accessories at significant occasions or on vacation!
With our Silver Jewelry Polishing Cloth, the ultimate trick to a mesmerizing shine, revitalize your collection of silver jewelry right away. Embrace the attraction of your favorite pieces once more and let them glisten with grace. It's time to leave a mark and draw attention everywhere you go.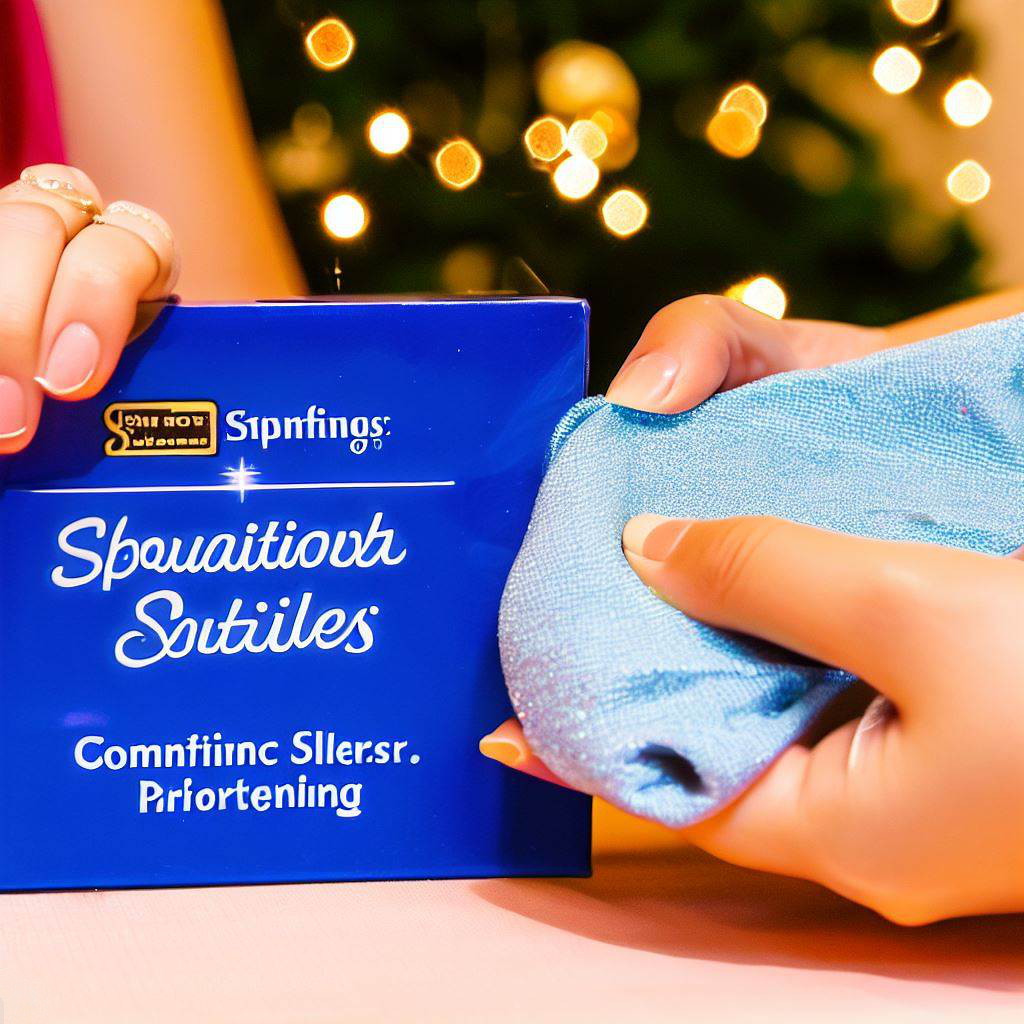 Order our Silver Jewelry Polishing Cloth right away to bring out the shine in your silver jewelry and prevent it from losing its allure. Give your accessories the attention they require and enjoy the satisfaction of having shining, radiant jewelry. Shine brightly and with confidence, and let your personal style make a statement!