Glasses bags: the perfect combination of protection and style
The Glasses Leather Pouch is a compact and versatile accessory designed specifically to store and protect eyeglasses. It provides superior protection while adding brand recognizability. Here is the importance of eyewear leather bags and how it can benefit your foreign trade business.
1. Protect your glasses
The number one priority is protecting eyewear from scratches, dust and damage. The soft inner lining and firm outer layer of the glasses leather bag can ensure that your glasses are fully protected when not in use. This is especially important for high-end eyewear brands, whose customers place great value on product quality and detail.
2. Provide convenience
Glasses bags offer convenience in addition to protecting the glasses. Customers won't have to worry about their glasses becoming damaged when putting the leather case in their handbags, pockets, or cars. Customers favor it because of its portability because they may wear the glasses anywhere without needing further protection.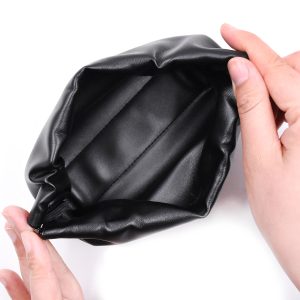 3. Enhance brand recognition
By adding your brand logo or unique design elements to eyewear bags, you can enhance your brand's recognizability. This not only helps customers identify your product, but also establishes your brand image in the market. Customers will see your brand every time they use the eyeglass leather bag, which helps the brand subtly penetrate into the minds of customers.
4. Examine various styles and supplies
The glasses leather bag can be customized to fit your brand's needs and those of your customers in terms of style and material. To build a leather bag that reflects your brand's style, you can select from a variety of leather kinds, colors, patterns, and textures. This adaptability enables you to stand out in the market and satisfy various client preferences.
5. Promotion and sales
Selling a leather case with your glasses or offering it as an additional accessory can add value to the deal. Customers tend to buy products with extra value and protection, which will help increase sales and customer loyalty.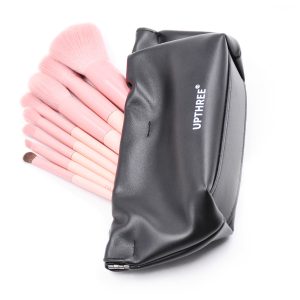 In conclusion, a leather eyewear bag is a versatile and brand-worthy little item that can be a great asset to your eyewear business. By providing protection, convenience, and brand recognizability, leather eyewear bags can help you meet customer demands, increase sales, and reinforce your brand image. So, don't overlook the potential of eyewear leather bags as an essential element that adds value to your business.