When we mention glasses cases, many people may only think of them as small boxes used to store glasses, but in fact, glasses cases can be used for much more than that. In addition to protecting glasses, it can also become a multi-functional and practical storage tool for small items, adding convenience to your life.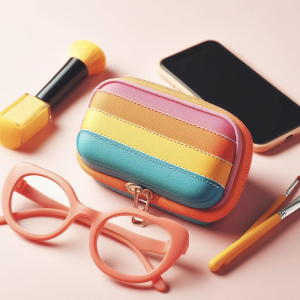 1. Jewelry and Accessories:
A glasses case is more than just a protector for your glasses, it can also be a safe home for your precious jewelry and accessories. Putting rings, necklaces, earrings and other small accessories into the glasses case is not only convenient to carry, but also effectively prevents them from being damaged or lost.
2. Small digital equipment:
The size of the glasses case is moderate, enough to accommodate small digital devices, such as USB flash drives, memory cards, charging cables, etc. This way, you can easily keep these small items organized and take them with you without worrying about them getting messy in your bag.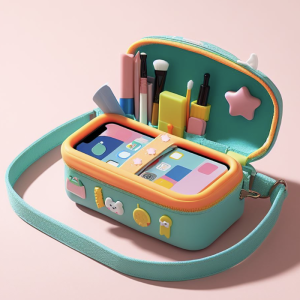 3. Cosmetics:
In order to carry it easily, you can put some commonly used cosmetics into the glasses case, such as lipstick, powder, eyeliner, etc. This not only allows you to reapply makeup at any time, but also prevents cosmetics from being squeezed and deformed in the bag.
4. Keys and small items:
The glasses case is also an ideal storage place for keys and other small items. When you are outside, putting keys, coins and other small items into the glasses case can keep your pockets neater and reduce the risk of losing things.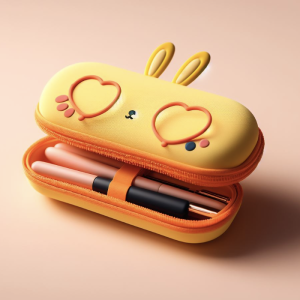 5. Drugs and Medical Supplies:
The glasses case also comes in handy when you need to carry some regular medications or medical supplies for a long time. It ensures the integrity and cleanliness of the medication, protecting it from moisture or damage.
Overall, the glasses case serves as a compact and practical container that can be used to store various small items, making your life more convenient. At our independent site, we offer you a wide selection of eyeglass cases that not only focus on design and quality, but are also suitable for a variety of uses. Whether it's glasses, jewelry or other small items, we have a glasses case to suit your needs. You are welcome to choose and let our products become practical assistants in your life.