Choosing the right cleaning cloth is crucial in the daily care of your glasses. Different cleaning cloth materials may have different effects on glasses, so when choosing a glasses cleaning cloth, it is crucial to understand the characteristics of each material.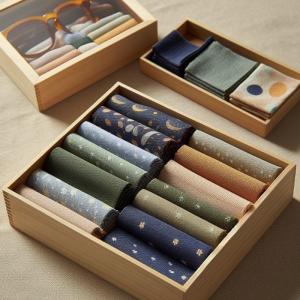 Microfiber cleaning cloth:
Microfiber cleaning cloths are one of the most popular options on the market today. Its fine fiber structure can effectively remove dirt and fingerprints from the surface of the glasses without leaving minor scratches. Cleaning cloths made of microfiber are usually highly hygroscopic and have a remarkable cleaning effect. Our independent stations offer a range of high-quality microfiber cleaning cloths to ensure your glasses are properly cleaned and protected from damage.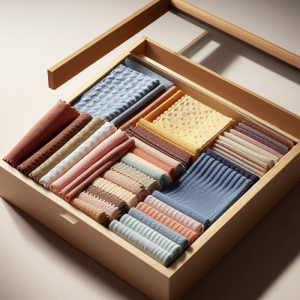 Cotton cleaning cloth:
Cotton cleaning cloths are excellent in softness and comfort and are suitable for users who have special requirements for cleaning cloth materials. However, cotton cloths may leave behind fibers during the cleaning process, so air blowing or other methods may be required for further treatment after cleaning. Our stand-alone stations offer a diverse selection of cleaning cloths, including high-quality cotton cleaning cloths, ensuring your glasses are not only clean but comfortable during the cleaning process.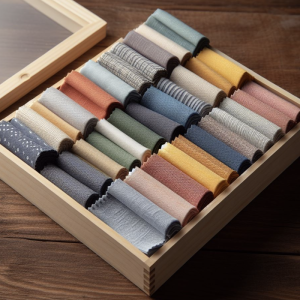 Silk Cleaning Cloth:
Silk cleaning cloths are known for their fine texture and are extremely gentle on the surface of your glasses. It not only removes dirt but also prevents static electricity. In our stand-alone store you can find a wide range of high-end silk cleaning cloths to ensure your glasses receive the best possible care.
Generally speaking, cleaning cloths made of different materials have their own advantages in cleaning glasses. Our independent station meets your needs for different cleaning cloths with a rich product range, providing you with the most professional eyewear care solutions. Whether you're looking for clear vision or long-lasting eyewear care, we have the right cleaning cloth products to protect your glasses. When you choose our cleaning cloths, you choose a professional, convenient and reliable eyeglass care partner.