Today, glasses have become a daily necessity for millions of people. Whether it's nearsightedness, farsightedness, or sunglasses, we all rely on these optical tools to provide a clearer view. However, keeping your eyeglasses clean and protected is a task that cannot be ignored. At this moment, the Multifunctional Glasses Pouch shines on the scene and becomes the perfect solution to solve this problem.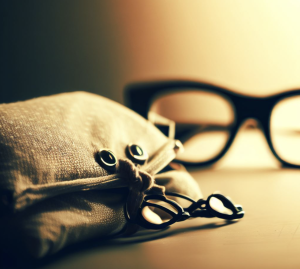 1. Cleaning tools
A high-quality textile material, like microfiber, which is very soft and readily cleans dust, fingerprints, and grime from the surface of the glasses, is typically used for the lining of multipurpose glasses pouch. You no longer need to carry around a variety of cleaning supplies and paper towels; all you need to do is gently wipe your glasses with the multi-purpose bag and they'll instantly be clear again.
2. Protective Shield
In addition to its cleaning capabilities, the multifunctional glasses bag also offers excellent protection. They are designed to prevent glasses from being scratched or damaged. Whether you carry your glasses in a bag or pocket, a versatile glasses bag can effectively protect them and make your investment more durable.
3. Generalist
Multipurpose glasses pouch are more than just storage and cleaning tools for your glasses, they have multi-purpose functions. You can use them as phone screen cleaners, tablet screen cleaners, or cleaning tools for other optical devices. This versatility makes them a practical and portable tool.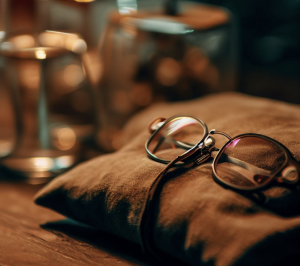 4. Personalized selection
Versatile glasses pouch are available in different colors, patterns and designs according to your needs. This allows you to treat them as fashion accessories that match your personal style.
5. Eco-friendly choices
With sustainability issues in mind, multifunctional glasses pouch are an eco-friendly option. They can be used multiple times, helping to reduce the waste of disposable paper towels and cleaning fluids, reducing the impact on the environment.
Conclusion
In modern life, multi-functional glasses pouch are an indispensable accessory for glasses users. They provide excellent protection and cleaning functions for glasses, while being multi-purpose and meeting different needs. By choosing a personalized design, you can also turn a multifunctional glasses bag into a fashion accessory. Whether in outdoor activities or in daily use, the multifunctional glasses bag is the ideal companion for your glasses. Don't forget to add a versatile glasses bag to your shopping list to ensure your glasses are always clear and intact. The multifunctional glasses bag is a thoughtful companion for your glasses, allowing you to have clear vision and unique style.